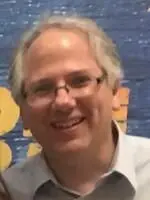 I earned my Ph.D. in Clinical Psychology from the University of Iowa and completed my Clinical Psychology internship in the Department of Psychiatry at Temple University Medical School. I have presented several times on the treatment of Generalized Anxiety Disorder and Obsessive-Compulsive Disorder at national conferences of the Anxiety and Depression Association of America and the International OCD Foundation. I presented on the treatment of obsessive thinking in several different conditions at an annual convention of the American Psychological Association and an international conference of the Society for the Exploration of Psychotherapy Integration. I have been interviewed by local media regarding anxiety, OCD, and problematic anger and presented on the treatment of problematic anger at a regional conference. A licensed psychologist in Pennsylvania and New Jersey, I have been in private practice in southern New Jersey since 2000.
Articles by Dr. Raush:
Raush, D.A. (2020, May 7 & 28; 2021, February 6). Exposure and Response Prevention for "What If" Thinking in Disorders Other Than OCD . Anxiety and Depression Association of America . https://adaa.org/learn-from-us/from-the-experts/blog-posts/professional/exposure-and-response-prevention-what-if
Raush, D.A. (2003). All tangled up: When OCD has multiple layers . OCD Newsletter , 17 (6), 3.